If this is you… 


👉🏻 You're an aspiring, new or scaling copywriter
👉🏻 You're ready to match, beat or totally exceed your past/current employed income
👉🏻 You're craving a community that champions, cheers on and cherishes your skillset…

Then you picked the right place to spend your coffee break.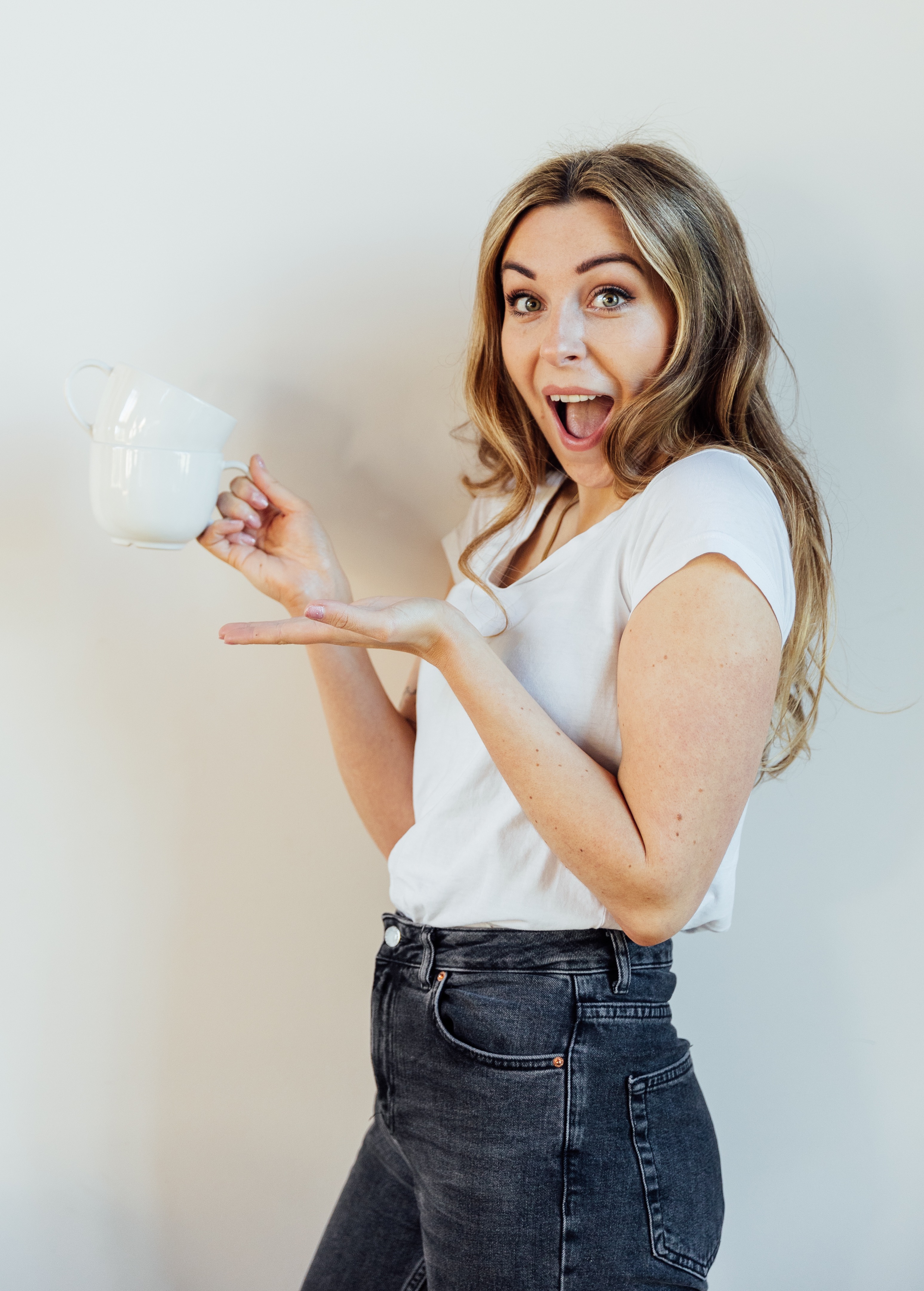 Because what we
don't
serve here is…
✖️Dried up leads and a reliance on referrals to line your lifestyle
✖️Picky, needy and micro-managing clients with no budget 
✖️The constant fear that you might have to 'pack it all in' for a 'real job'
✖️Comparison, loneliness and feeling like everyone else is 'making it'
My first 3 clients came thick and fast… thanks to a post my now-husband put out on LinkedIn. And then…?
🦗
*Crickets!*
One of them ghosted me for 3 months before emailing me, "I don't understand why you're upset by my lack of contact. Freelancers are plug and play, aren't they?"
Oh hell no.
This was not the life for me. Over 5 years of trial and error, hard-graft and diligently building a community of confidence-boosting comrades later…

And I'm actually living the freedom lifestyle reality I dreamed of. I've built a multi-six-figure agency with the most banging team culture, a community of over 5,000 followers and now I get to fulfil my dreams by coaching up-and-coming copywriters like you!


And that's what the Copy Biz Baristas want for you too!
☕
Kick-ass community
of the most highly-caffeinated copywriters on the internet - ready to support, refer and big-you-up everyday of the week! 


☕
Copywriter specific support, resources and training
- no more generic 'business development' advice, just copywriter focused goodies!


☕
Accountability
that kicks procrastination to the curb and puts flow-state in
full flow
.


☕
Access to jobs, referrals and epic opportunities!
- if I spy a great opportunity, you're the first to know!



Building copy-communities is what I
do
… and this one is for those of you who:
✖️ Don't want to by yet another faceless course
✖️ Aren't interested in a group programme that's full of coaches
✖️ Are not yet at the point of investing in a 4-figure mastermind…

[HOW LONG WILL I HAVE ACCESS?]
Your initial commitment is for 3 months, as detailed in your T+C's. After that, your membership is 'cancel anytime' - you will lose access after the final month you've paid for.

[HOW DO I KNOW THIS IS RIGHT FOR ME?]
Whether you're a brand new copywriter (still in your 9-5), or you've been fulltime in your copywriting business for 1-2 years, this membership is designed to offer you the accountability to make it past the dreaded '5 year mark', to support you through building a career that's no longer a side-hustle AND create a community of cheerleaders and opportunity around you as you scale and grow. 

[WHY SHOULD I INVEST IN MYSELF RIGHT NOW?]
According to recent research in the United States, there are currently an estimated 131,200 copywriters in the America alone. The copywriter job market is expected to grow by 7.6% between 2016 and 2026! During unpredictable times, having a flexible, uncapped income is invaluable - BUT, many people drop out of entrepreneurship due to a lack of consistency. The best way to weather the storm? Stay in the boat! 

[HOW DO YOU KNOW ALL THIS STUFF?]
I started making money from blogging when I was a teenager. I wrote for cultural publications and blogs throughout university and I cut my teeth as a copywriter by writing for the BossBabe blog. Almost 6 years later I have a multi-six figure copywriting agency - and I love to pass my learnings and lessons on to you!

[WHAT IF I CAN'T MAKE ALL THE CALLS?]
All membership calls are mid-morning UK time to allow for maximum attendance across timezones.