So, you want to 
write like a pro
?
You want 
sales pages
 that scream BUY ME.
You want Instagram captions that BEG for 
engagement
.
You want content that 
GETS YOU OUT THERE
.




THEN YOU NEED THE ALL YOU CAN DRINK, HIGHLY-CAFFEINATED COPY PROGRAMME
THAT'LL ANSWER ALL YOUR CRAVINGS.
Starting Oct 26th - get your copy on LOCK for the HOTTEST 2021 imaginable!
I hear you.
You've got a product or service that can help people…
… but you don't want to sound salesy and gross
You just want to create content that resonates with your ideal client and gets their tummies rumbling with the thought of tasting your offering.
Like I said,
I hear you...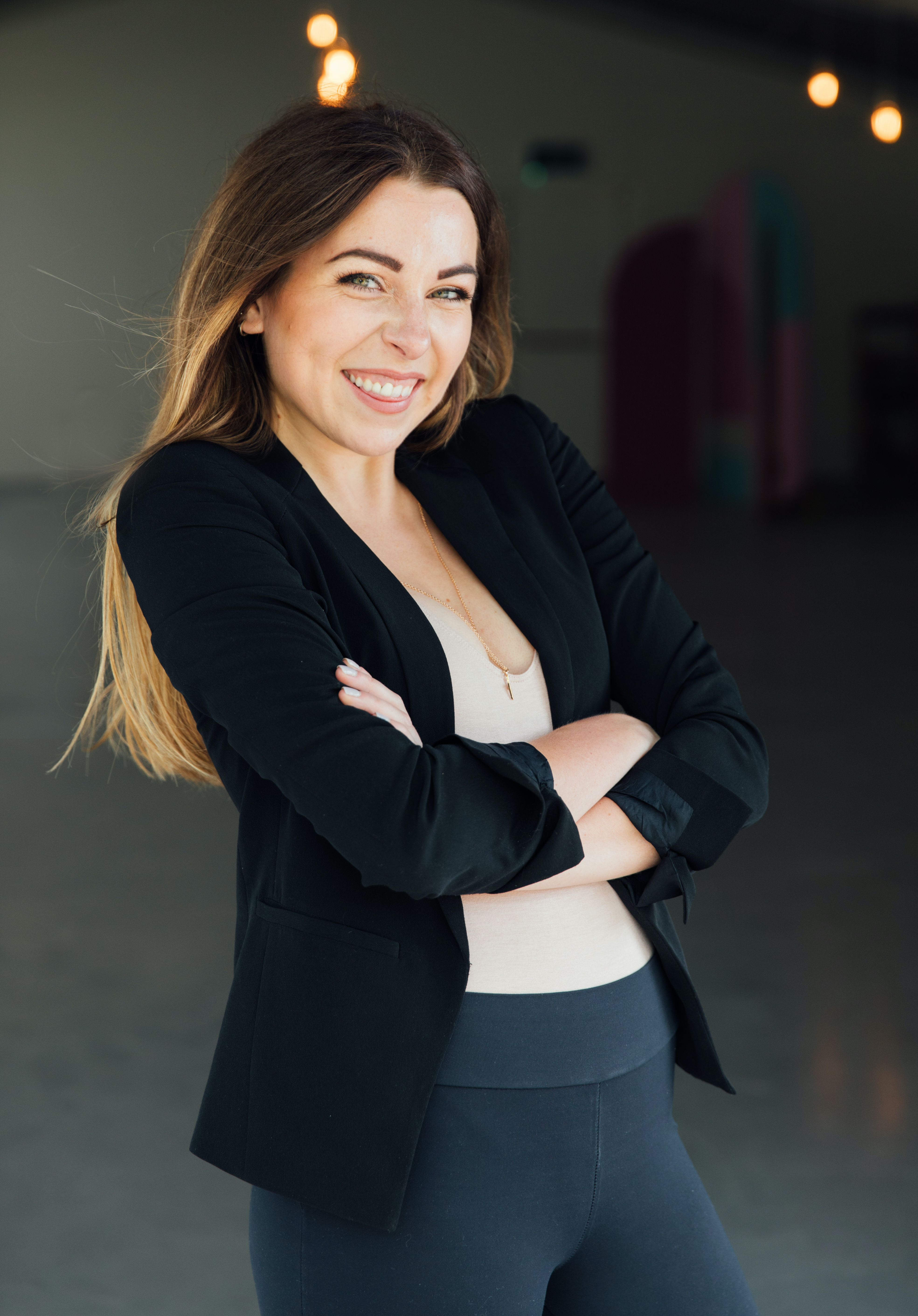 Writing copy that sells
MAKES YOU FEEL ALL KINDS OF UGH 😩
"I'm good at writing… but this just isn't converting"






"I know who I am, but why can't I write about myself without feeling wanky?"






"I know I can help people, but no one is listening to me right now"






"I need content so I can reach people, but I don't know where to start"






Oh and add to that…




"I can't afford a professional copywriter right now. 
I need to be able to do it myself"
WELL HOLD ON JUST A HOT MINUTE.
Because here's your freshly ground solution ☕️
It's time to peel back your eyelids, grab an espresso (and a Biscoff), and 
get buzzzin'
.
WAKE UP + SMELL THE COPY
IS AN 8 WEEK GROUP PROGRAMME THAT WILL SHOW YOU HOW TO:
☕️ Plan out your content ahead of time (you know, like that meal prep you keep saying you'll do)


☕️ Write a bad-ass About Page (that doesn't make you feel like a car salesman)


☕️ Nail your sales and services pages (in a way that makes people see your value, straight-up)


☕️ Conjure up magical Instagram captions that everyone wants to engage with
☕️ Get your sales copy
on-lock
so your 'buy now' button gets a real work-out!
LET'S DUNK A BICCY INTO WHAT YOU'LL BE
BREWING UP INSIDE... 🍪
☕️ 8 weeks of support in a private Facebook group
☕️ 4 copy modules with videos + workbooks in your members area
☕️ 4 LIVE Q+A calls with me!
☕️ Bonus modules, downloads and surprise live trainings
☕️ YOUR COPY edited by a copy-queen!
☕️ 2 guest expert sessions!
£997
Or.... brew up your sexy AF copy for 3 monthly payments of £400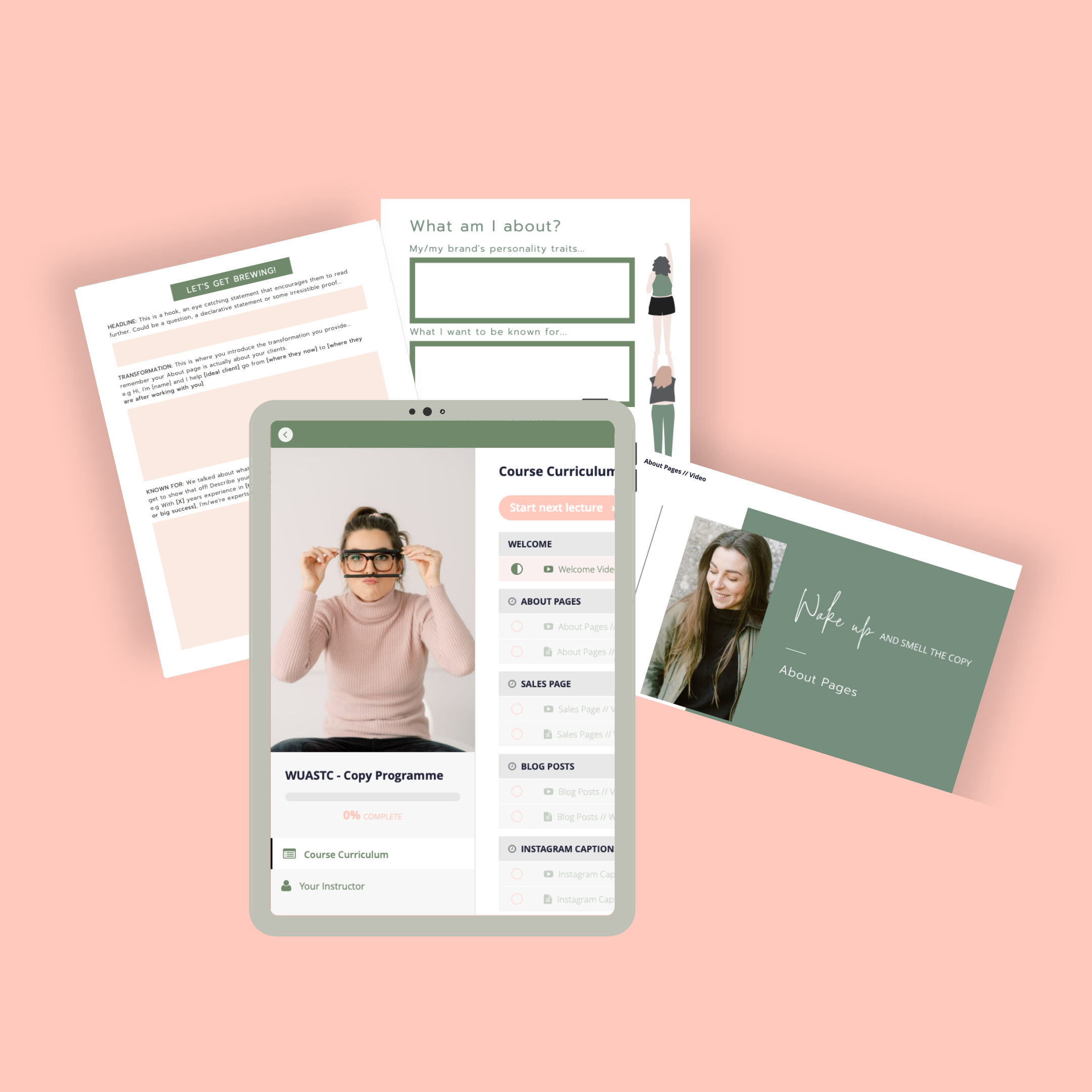 Take a peep!
WHAT PAST COPY GRINDERS HAVE TO SAY ABOUT Wake Up + Smell The Copy...
FAQ's
Ok, let's start at the beginning. From 14-22 I ran a lifestyle blog with over 20k views per month. At university, I wrote for 2 digital magazines whilst studying for my BA in English Literature. After I graduated, I headed up the marketing department for a military tech company. Over 3 years ago I packed it all in to launch By The Way Creative. In that time I've more than quadrupled my income, hired a team of fellow copy-nerds, funded 5+ trips abroad and created multiple 5 figure launches for 6 and 7 figure clients! 
A valid question, mystery invisible asker. Sure, I write copy for a living – but not everyone can afford a full-on copywriter right off the bat. Look, I DIY'd a lot of my biz in the beginning – you have to! But what I don't want to see is people procrastinating their copy because they think they can't do it at all. That's why I've created this course… so you can just go ahead and get started without the imposter syndrome! 
The training sessions are pre-recorded videos with downloadable PDFs workbooks. You can fill these workbooks out on your laptop/tablet, or you can print them off. Either way, they are yours to keep! The content will drip fed to you every 2 weeks - leaving space for a Q+A call and lots of support in your private Facebook group.
If you're a hard-grafter, service-based-biz, creative entrepreneur, or content creator… then this is for YOU! If you're ready to get your content calendar on lock and you're social presence looking slickkkk as Rick… then this is for YOU! If you're motivated to learn, grow, and leverage your content… then this is for YOU!